Primary & Dance School video requests for event video or photography
"Film my event" requests for photographic events and event videos at your School
Dear School Principal or Artistic coordinator,
Halyucinations Studios provides event photography or event video services for Schools of both classic classroom and dance school/theatre recordings. This can represent anything from special occasion photography, to videoing the school play, concerts or events. My role is one of creating engaging concert recordings of a school's performance and/or school events that you might need for school promotions.
Given the prominence of readily accessible technology inherent in mobile phones, consumer cameras and cheap video recorders nowadays there are undoubtedly innumerable parents capable of capturing these moments for themselves without any need to pay someone like myself. Given that that is the case, here are three reasons why employing a professional filmmaker may facilitate a less troublesome experience.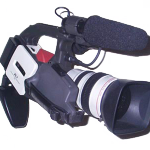 Quality of product and reproduction of images.
The absence of parental bias.
Speed of delivery of finished product.
The Commercial advantage.
Halyucinations Studios brings experience, high-end quality cameras, lighting equipment where required and a post-production editing office with an appropriate suite of software tools for high-end editing and compilation of the finished product. This is ideal for concerts or eisteddfods because it facilitates credits for children, teachers, parents and sponsors as part of a final DVD package and digital download. DVDs are printed with suitable images, comments or sponsorship acknowledgements.
Parents shooting a production in which their own child or favourite children are involved tend quite understandably to be focused upon them. Halyucinations Studios will not have any favourite children at your school and is more interested in capturing the production as a whole, using close-ups where it is appropriate, and capturing the entire chorus line where it is needed. We are there to record an event with impartiality!
Halyucinations Studios is in the business of producing film and photography for clients, unlike parents.  This means your project will be our priority. Parent's day jobs mean that parents will be consequently pressed for time, to spend it doing dedicated editing work. What we can provide for you is speed of delivery of a professional product, once all supportive information has been provided, for a reasonable price.
Packaging
Your choice would depend on the options available to you, the size of your school and what sponsorship deals are negotiable with community businesses. We have 3 packages available to consider for your event video or photography session.
Upfront agreement for full payment for film/photography job including capture, editing and production of final product.

Direct sales to your parents and interested parties of the final product provided the school can reasonably assure minimum sales numbers and actively promotes the sales.

Hybrid of payment by the school and sponsorship provider given the inclusion of advertising is appropriate and provided by the sponsor.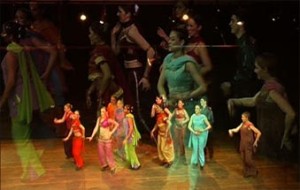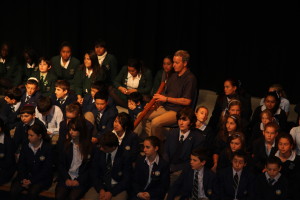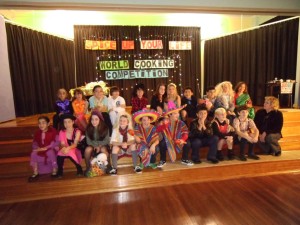 Why Halyucinations Studios for event video?
As a filmmaker I have experience with cameras and editing.  Over the last 12 years we have filmed &/or edited a number of school events, dance school videos, large performance shows, even professional theatre and fashion shows at "The Factory" in Newtown.  Halyucinations Studios was initially envisaged to film and promote dance and theatre by John Haly – as an ex-dancer and theatre performer – keen to continue a connection to performance art.  Our experience with the stage facilitates our anticipation for where movement and staging is occurring so as to be able to capture it appropriately.  Halyucinations Studios as an office is a post-production studio replete with contemporary film editing hardware and software requisite to the job.  We can provide professional finished event video for a reasonable price to meet your school's needs.
Additional footnotes.
In case you were wondering my "Working with Children check" (WWC0470228E) and Public Liability Insurance via NRMA Reference No #415903.
A complete package offer with pricing is available on request.
Save
Save
Save
Save
School testimonial
——– Message ——–
Subject:     Testimonial
Date:     Mon, 28 Jul 2014 02:21:00 +0000
From:     Wanda Vassallo
I am a primary school teacher who is passionate about drama and dance. Every year my class performs a play for the whole school community.
My students really enjoy putting on these plays and  put a great deal of effort into writing a script, auditioning, choreographing the dances, making props etc.
Three years ago I decided that these plays needed to recorded by a professional so a DVD of the play could taken home by each student so they could keep this special memory forever.
I contacted John Haly from Halyucinations Studios and asked him to do this and each year we have been delighted in the end result.
For each play he has created an entertaining DVD using carefully selected music, special effects, a fun introduction and always concluding with each student's name in the final credits.
I asked each of my students this year to write one thing about their DVD that they proudly took home. Here is what they wrote.
"One thing I liked about the play was the DVD. It was hilarious."
"Such good graphics of the camera. I also liked seeing what I looked like."
"What I liked about the play was the credits and how they cut parts like when something not important was coming on."
"In the DVD I liked it when the camera zoomed in every time someone spoke."
"I liked how the shoe dangling on the C for Cinderella is what you have to click to start the movie. I also like how there were all our names in the credits.
"I liked seeing myself on the DVD. I also liked the credits."
"My favourite part of the play was when you start the DVD you had to click on the shoe and when you click on it, it would turn blue. My second favourite part was when we did the dance because it was loud and you can listen from the back of the hall."
"I think in the DVD when I'm on because people say I was really good and I see how good I was. I also like the effects."
"My favourite thing is the cover on the CD."
"The DVD was good in the start when we had to click the shoe to begin."
"My favourite part was when the video man made the DVD for us."
"I really loved how you edited the play. I'm sure one day it will bring back wonderful memories."
"I liked how you have to click the shoe to start it. I liked how you can see yourself by other sides."
Wanda Vassallo ( Classroom teacher )
St Francis Xavier Primary School
Croydon Park.