Primary
&

Dance School video requests for event video or photography
"

Film my event" requests for photographic events and event videos at your School
Dear School Principal or Artistic coordinator,
Halyu­ci­na­tions Stu­dios pro­vides event pho­tog­ra­phy or event video ser­vices for Schools of both clas­sic class­room and dance school/theatre record­ings. This can rep­re­sent any­thing from spe­cial occa­sion pho­tog­ra­phy, to video­ing the school play, con­certs or events. My role is one of cre­at­ing engag­ing con­cert record­ings of a school's per­for­mance and/or school events that you might need for school pro­mo­tions.
Giv­en the promi­nence of read­i­ly acces­si­ble tech­nol­o­gy inher­ent in mobile phones, con­sumer cam­eras and cheap video recorders nowa­days there are undoubt­ed­ly innu­mer­able par­ents capa­ble of cap­tur­ing these moments for them­selves with­out any need to pay some­one like myself. Giv­en that that is the case, here are three rea­sons why employ­ing a pro­fes­sion­al film­mak­er may facil­i­tate a less trou­ble­some expe­ri­ence.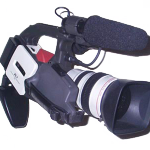 Qual­i­ty of prod­uct and repro­duc­tion of images.
The absence of parental bias.
Speed of deliv­ery of fin­ished prod­uct.
The Commercial advantage.
Halyu­ci­na­tions Stu­dios brings expe­ri­ence, high-end qual­i­ty cam­eras, light­ing equip­ment where required and a post-pro­duc­tion edit­ing office with an appro­pri­ate suite of soft­ware tools for high-end edit­ing and com­pi­la­tion of the fin­ished prod­uct. This is ide­al for con­certs or eisteddfods because it facil­i­tates cred­its for chil­dren, teach­ers, par­ents and spon­sors as part of a final

DVD

pack­age and dig­i­tal down­load. DVDs are print­ed with suit­able images, com­ments or spon­sor­ship acknowl­edge­ments.
Par­ents shoot­ing a pro­duc­tion in which their own child or favourite chil­dren are involved tend quite under­stand­ably to be focused upon them. Halyu­ci­na­tions Stu­dios will not have any favourite chil­dren at your school and is more inter­est­ed in cap­tur­ing the pro­duc­tion as a whole, using close-ups where it is appro­pri­ate, and cap­tur­ing the entire cho­rus line where it is need­ed. We are there to record an event with impar­tial­i­ty!
Halyu­ci­na­tions Stu­dios is in the busi­ness of pro­duc­ing film and pho­tog­ra­phy for clients, unlike par­ents. This means your project will be our pri­or­i­ty. Parent's day jobs mean that par­ents will be con­se­quent­ly pressed for time, to spend it doing ded­i­cat­ed edit­ing work. What we can pro­vide for you is speed of deliv­ery of a pro­fes­sion­al prod­uct, once all sup­port­ive infor­ma­tion has been pro­vid­ed, for a rea­son­able price.
Packaging
Your choice would depend on the options avail­able to you, the size of your school and what spon­sor­ship deals are nego­tiable with com­mu­ni­ty busi­ness­es. We have 3 pack­ages avail­able to con­sid­er for your event video or pho­tog­ra­phy ses­sion.
Upfront agreement for full payment for film/photography job including capture, editing and production of final product.

Direct sales to your parents and interested parties of the final product provided the school can reasonably assure minimum sales numbers and actively promotes the sales.

Hybrid of payment by the school and sponsorship provider given the inclusion of advertising is appropriate and provided by the sponsor.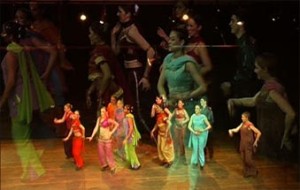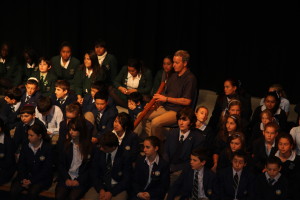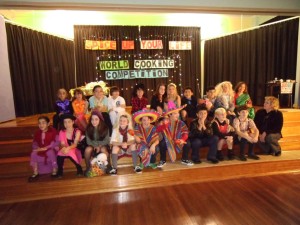 Why Halyucinations Studios for event video?
As a film­mak­er I have expe­ri­ence with cam­eras and edit­ing. Over the last 12 years we have filmed &/or edit­ed a num­ber of school events, dance school videos, large per­for­mance shows, even pro­fes­sion­al the­atre and fash­ion shows at "The Fac­to­ry" in New­town. Halyu­ci­na­tions Stu­dios was ini­tial­ly envis­aged to film and pro­mote dance and the­atre by John Haly – as an ex-dancer and the­atre per­former – keen to con­tin­ue a con­nec­tion to per­for­mance art. Our expe­ri­ence with the stage facil­i­tates our antic­i­pa­tion for where move­ment and stag­ing is occur­ring so as to be able to cap­ture it appro­pri­ate­ly. Halyu­ci­na­tions Stu­dios as an office is a post-pro­duc­tion stu­dio replete with con­tem­po­rary film edit­ing hard­ware and soft­ware req­ui­site to the job. We can pro­vide pro­fes­sion­al fin­ished event video for a rea­son­able price to meet your school's needs.
Additional footnotes.
In case you were won­der­ing my "Work­ing with Chil­dren check" (WWC0470228E) and Pub­lic Lia­bil­i­ty Insur­ance via NRMA Ref­er­ence No #415903.
A com­plete pack­age offer with pric­ing is avail­able on request.
Save
Save
Save
Save