Contact for camera operator, event photographer, image editor, film editing
Contact John to acquire a camera operator for your event recording, an event photographer for your social or promotional event, cinematographer for your theatre recording or dance school videos, an image editor for your portrait photography or film editor  for your post production requirements.  For these and many more arrange to swing by the studio for a cup of tea and a chat.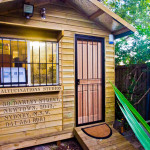 Entrance:      Alley Right, Gate Left!
Save